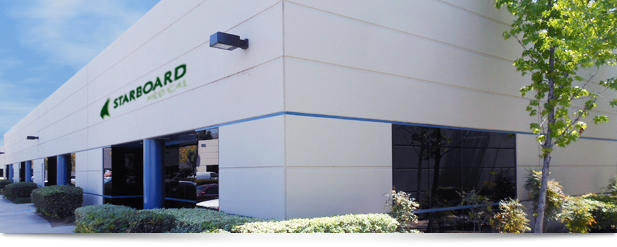 Starboard Medical INC is a new company with a management team that has a long and strong history in medical device design, manufacturing, marketing, and sales. Anthony "Tony" Beran, the founder of Starboard Medical, was a research professor for the Departments of Cardio Pulmonology and Anesthesia at the University of California-Irvine, School of Medicine. After leaving academics, Tony went on to patent several medical devices and start his own company, Respiratory Support Products (RSP). RSP manufactured specialty intubation kits and endotracheal tube holders for neonatal and pediatric patients as well as a line of specialty temperature probes. RSP was a family-owned business operated by Tony, his son, and his daughter, Kerry Edgar. RSP products were well received in the marketplace and business began to expand rapidly. Smiths Medical acquired RSP for its differentiated and innovative product line and management expertise. The owners of RSP (now the owners of Starboard) stayed onboard with Smiths Medical for over a decade to assure the product lines success taking the Disposable Temperature Probes to number one position in the marketplace. The team's focus on continuous improvement in product performance, manufacturing cost, and marketability was pivotal to this success.
From concept development to final product the same Starboard team developed, manufactured, and launched several temperature management products for Smiths Medical in the 1990s and early 2000s. In addition, this same team opened Smiths Medical's first-ever manufacturing facility in Mexico, growing it from 18 to 2000 employees in just 3 years.
Now, these owners have taken that same passion, wisdom, and experience to Starboard Medical.