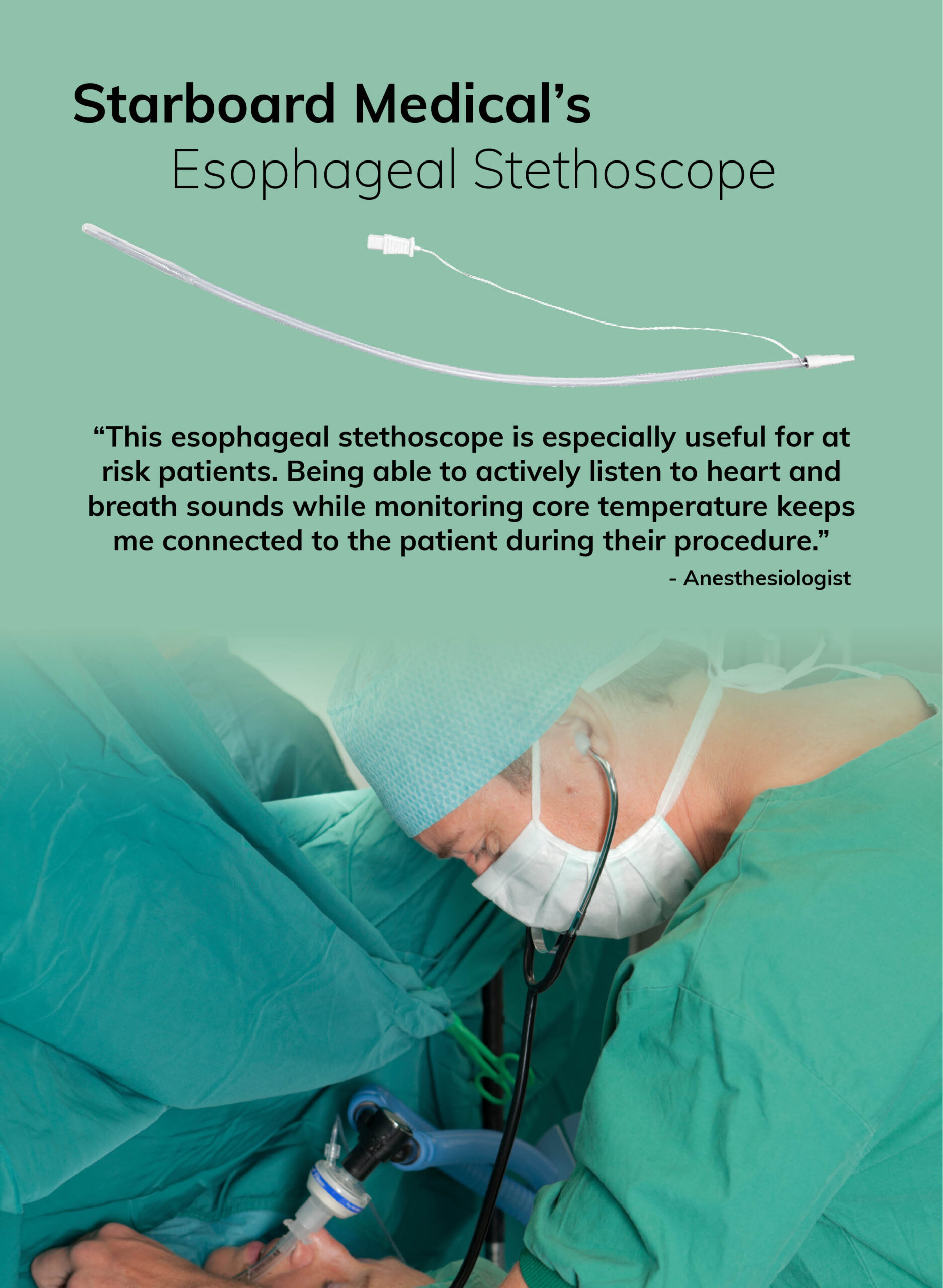 Better for the patient
Bevelled tube tip helps reduce the risk of balloon tears and esophageal irritation

Heat bonded balloon to tube weld softens rough edges, to help reduce irritation risk

PVC tube is formulated to provide the ideal amount of stiffness and pliability

Long lead wire keeps the connection to the cable away from the patient's face
Better for the Clinician
Specifically formulated balloon material helps to optimizes acoustic sound transmission

Standard male Luer for an easy-fit connection for anesthesiologist's earpiece tubing

Insert-molded, moisture-resistant connector helps to reduce risk of liquid interference

Non-slip grip notches on the connector for easy handling

Compatible with most patient/temperature monitors

Starboard's Esophageal Stethoscope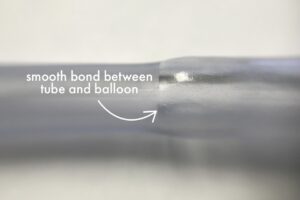 Competitor's Esophageal Stethoscope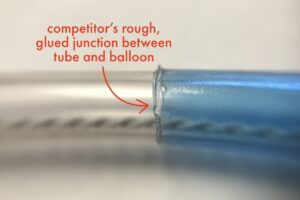 We use a special heat bonding process to secure our balloons to the PVC tubes. This process results in a smooth bond with no rough edges, making it safer and more comfortable for the patient.
Our competitor uses glue to secure their balloon to their PVC tube, resulting in rough, uneven edges that may cause esophageal trauma during insertion and removal.
Ordering Information
Catalog No:
4009-ES for 9F
40012-ES for 12F
40018-ES for 18F
40024-ES for 24F

Description: Disposable Esophageal Stethoscopes with 400 Series Thermistor Temperature Sensor.
Qty/Box: 30
Specifications: Individually pouched sterile single-use probe. Temperature accuracy: +/- 0.1°C @ 37°C, +/- 0.2°C @ 25°C to 45°C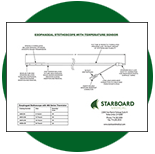 The Esophageal Stethoscope Schematic Drawing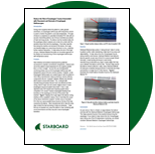 Reduce the Risk of Esophageal Trauma Associated with Placement and
Removal of Esophageal Stethoscopes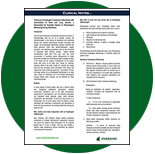 Intra-Operative Auscultation of Heart and Lungs Sounds:
The Importance of Sound Transmission