Starboard Medical is a small, woman co-owned medical device company based in the USA. We specialize in innovative catheter securement devices, temperature management products, thermistor sensors, and contract manufacturing services.
Our line of Clik-FIX catheter securement devices are innovative devices that provide a solution to common catheter securement problems by reducing movement, and therefore reducing the risk of movement-related catheter complications. We designed our Clik-FIX devices with patient care in mind, trying to minimize problems for patients, clinicians, and hospitals alike. Our devices are simple, easy to use, and secure. We currently produce a wide range of catheter securement devices, including PICC/central, peripheral, universal Luer lock, neonatal, soft PICC, and foley. 
Our temperature probes and sensors protect every patient, every time. All of Starboard Medical's temperature management products are specifically designed and manufactured with product features that help reduce the risk of erroneous or intermittent temperature readings and device-related injury during use. We currently manufacture esophageal stethoscopes, skin sensors, general-purpose probes, tympanic temperature sensors, and 400 series connecting cables. Our cables are compatible with most patient monitoring equipment in hospitals and surgery centers today.
At Starboard Medical, we listen to customers, and we are constantly developing new products with cutting-edge features. Patient care is always our top priority.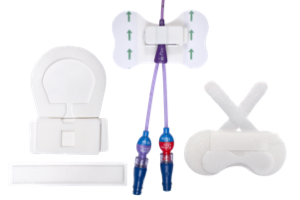 Catheter Securement
CLIK-FIX Catheter Securement
We offer a range of catheter securement devices, including PICC/central, peripheral, universal/Luer lock, soft PICC, neonatal PICC, and foley.
Temperature Management
Temperature Probes and Sensors
We offer a range of temperature management probes and devices, including esophageal stethoscopes, general purpose probes, skin temperature sensors, and tympanic temperature sensors.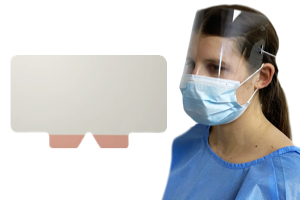 Personal Protective Equipment
Mask2Shield PPE
Mask2Shield is a newly developed, innovative protective eye shield that turns any mask into a shield.