Starboard Medical is a fully integrated medical device company specializing in temperature management products, catheter securement products, thermistor sensors and contract manufacturing services of various medical devices, parts and assemblies.
Starboard Medical temperature probes are used to continuously monitor and measure patient body temperature.  Our probes are highly accurate and available in the following configurations:  Esophageal Stethoscopes, General Purpose (Esophageal/Rectal) Probes, Nasal Pharyngeal Probes, Skin Temperature Sensors and Tympanic Temperature Sensors.
The  Clik-FIX™ Catheter Securement product line currently consists of a universal catheter securement device designed for use with PICC and Central Venous Catheters, a Luer Lock Securement Device, and the new All 'n One Peripheral Catheter Securement System.
Starboard Medical designs thermistor temperature sensors which are placed in various temperature monitoring products sold worldwide by Original Equipment Manufacturers (OEM). Our thermistor sensors are highly accurate international accuracy requirements. We also provide contract manufacturing services including molding, extrusion, assembly and packaging.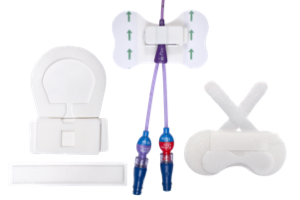 Catheter Securement
CLIK-FIX Catheter Securement
We offer a range of catheter securement devices, including PICC/central, peripheral, universal/Luer lock, soft PICC, neonatal PICC, and foley.
Temperature Management
Temperature Probes and Sensors
We offer a range of temperature management probes and devices, including esophageal stethoscopes, general purpose probes, skin temperature sensors, and tympanic temperature sensors.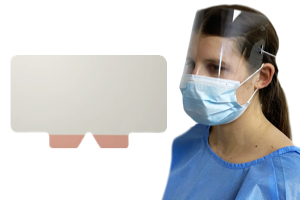 Personal Protective Equipment
Mask2Shield PPE
Mask2Shield is a newly developed, innovative protective eye shield that turns any mask into a shield.