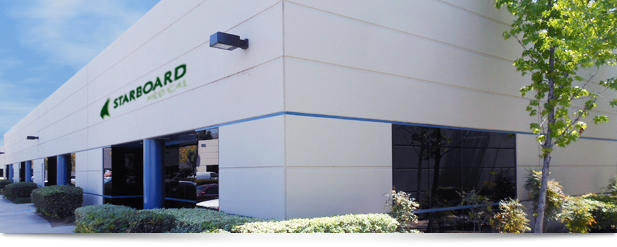 At Starboard Medical, we believe in doing things the "right way" aka the "Starboard" way. Whether it's product development, medical products contract manufacturing, clinical support, customer service or shipping, our top priority is taking the Starboard tack and doing everything possible to make our customers happy.
Our focus is providing solutions for healthcare providers that enhance patient care and improve outcomes. Our product development process is geared toward developing new technologies that advance patient monitoring and care with the implementation of products that focus on clinical awareness and best practice compliance, such as our patented Clarisonus Plus™ Esophageal Stethoscope and ClIK-FIX™ Catheter Securement Device.
Starboard Medical provides Starboard brand medical products to hospitals and clinical facilities through our network of specialty distribution partners. In addition, through our OEM sales unit, we provide contract manufacturing/packaging services and sub-assembly parts to other medical device manufacturers.
Mission Statement
It is our mission to be an enterprising medical device company, excelling in the development, sales, and marketing of innovative and enabling medical technologies that enhance patient care.
Vision
Innovate, exceed customer expectations, and grow to attain market leadership and operational excellence in our respective product segments
Our Values
Our values shape the way we operate with our customers, our suppliers, our employees, and our community. We value honesty, integrity, hard work, and respect.