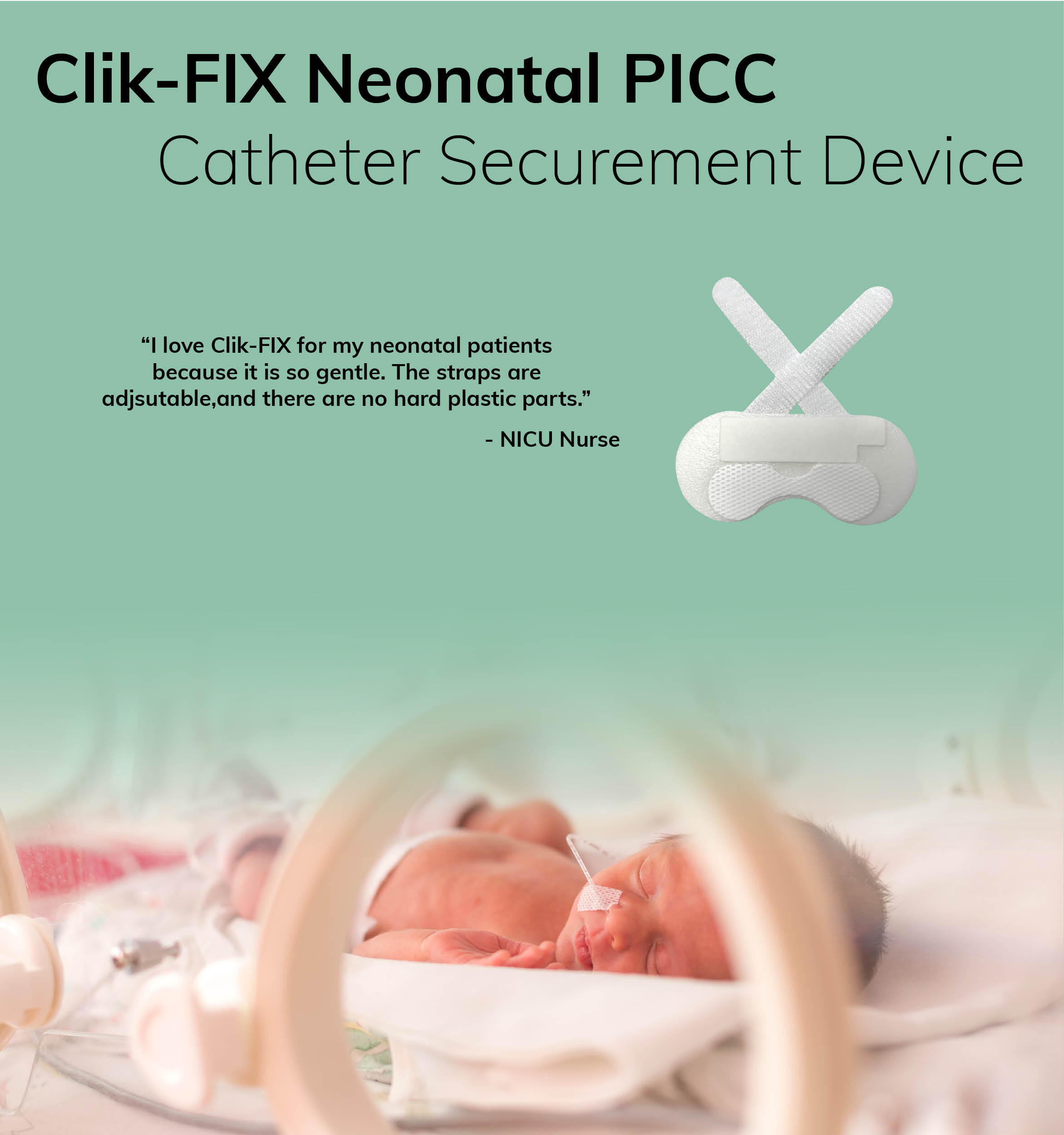 Six Reasons to Switch
Soft foam base: device has no hard plastic parts, only soft foam to cushion the catheter wings and protect the skin.
Chevron straps: hook-and-loop straps cross diagonally over the catheter wings to hold them tightly in place.
Wing bed adhesive: lightly holds catheter wing in place while securing. No need to line up suture holes to posts.
Universal design: straps are flexible and accommodating, and secure the majority PICC, central, and midlines with silicone wings.
Hook-and-loop base: allows securement straps to be repositioned and readjusted as needed.
Skin-friendly adhesive: more comfortable, more stable, and easier to remove.
Cushioned foam base pad to help protect skin from pressure injuries
Secures properly, yet is soft and much friendlier to remove than other devices
No hard plastic, only a soft, foam cushion to reduce risk pressure points
Gentle and skin-friendly adhesive
Easily secures over a wide range of catheter wings, no need for multiple SKUs
Reduces complication risk, less work for the clinician, better patient outcomes
Easy to implement with existing catheter dressing protocols
Easy to place, use, and remove
Engineered to be gentle on the skin and better at securing
Universal design fitly secures most catheters with wings
Flexible hook-and-loop straps provide the option to readjust if needed
Proven to withstand forces and tugs common to the NICU/PICU environment
US PATENT 10 729 888B2
Starboard Medical™ and Clik-FIX™ are trademarks of Starboard Medical Inc, Irvine, CA.