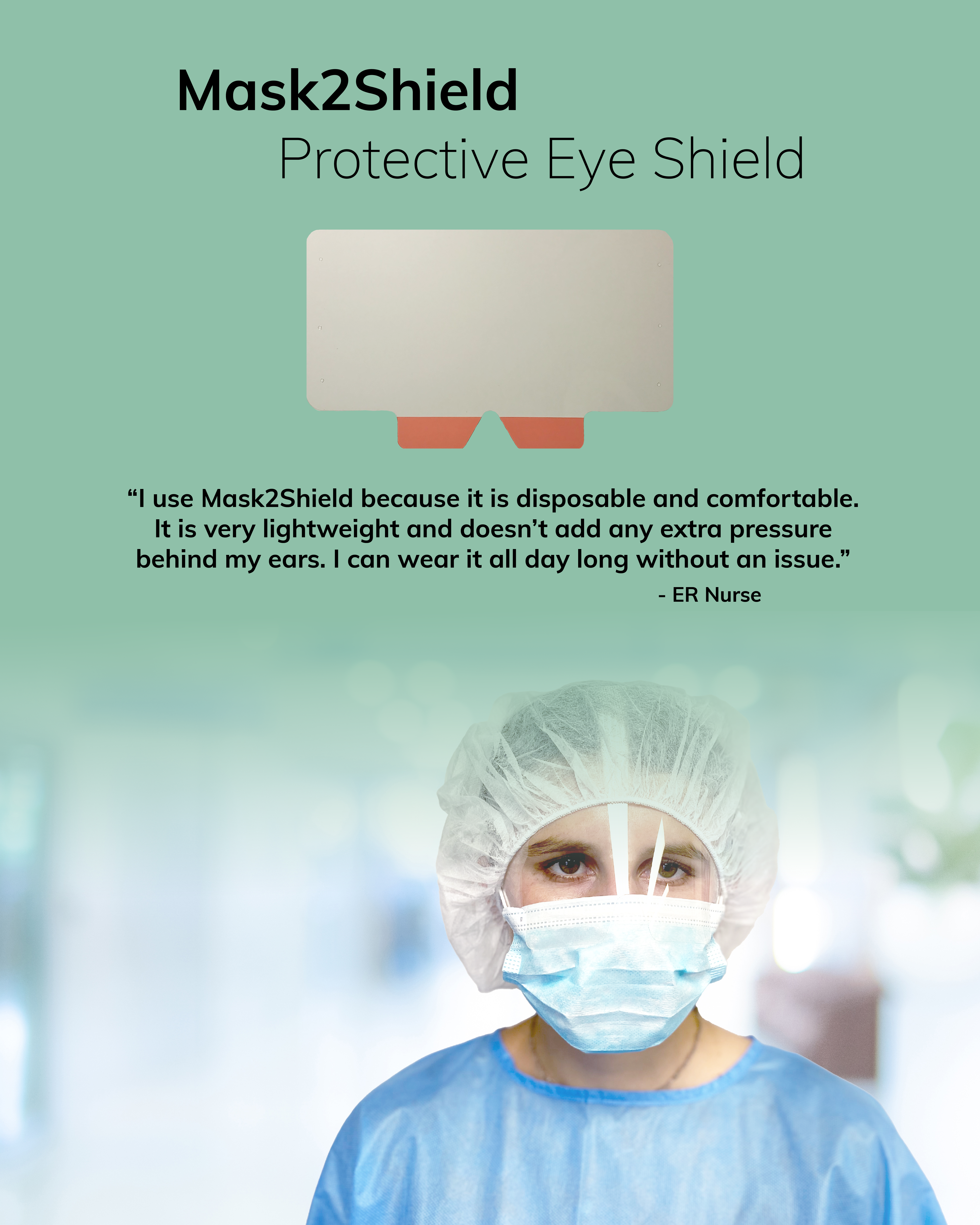 Turn any mask into an eye splash shield with Mask2Shield™
Protecting your eyes from splash and droplet contamination is crucial now more than ever.  Mask2Shield is a one-time use, lightweight eye splash shield designed to attach to any surgical or respirator mask. Mask2Shield was designed to protect the eyes from hazardous droplets and sprays while also being comfortable to wear for extended periods of time.
While wearing Mask2Shield, there will be no additional pressure behind the wearer's ears. The mask may be worn with or without the included elastic string. Either way, Mask2Shield helps to protect the eyes from splash, spray, and droplet contamination.
Effortless, Disposable, Comfortable
Versatile fit allows the shield to be worn in tandem with other hair coverings and prescription glasses
Includes optional head strap so there is no additional pressure behind the wearer's ears
3 strap positions to accommodate various head/hair sizes
Comfortable and lightweight to reduce discomfort associated with heavy shield