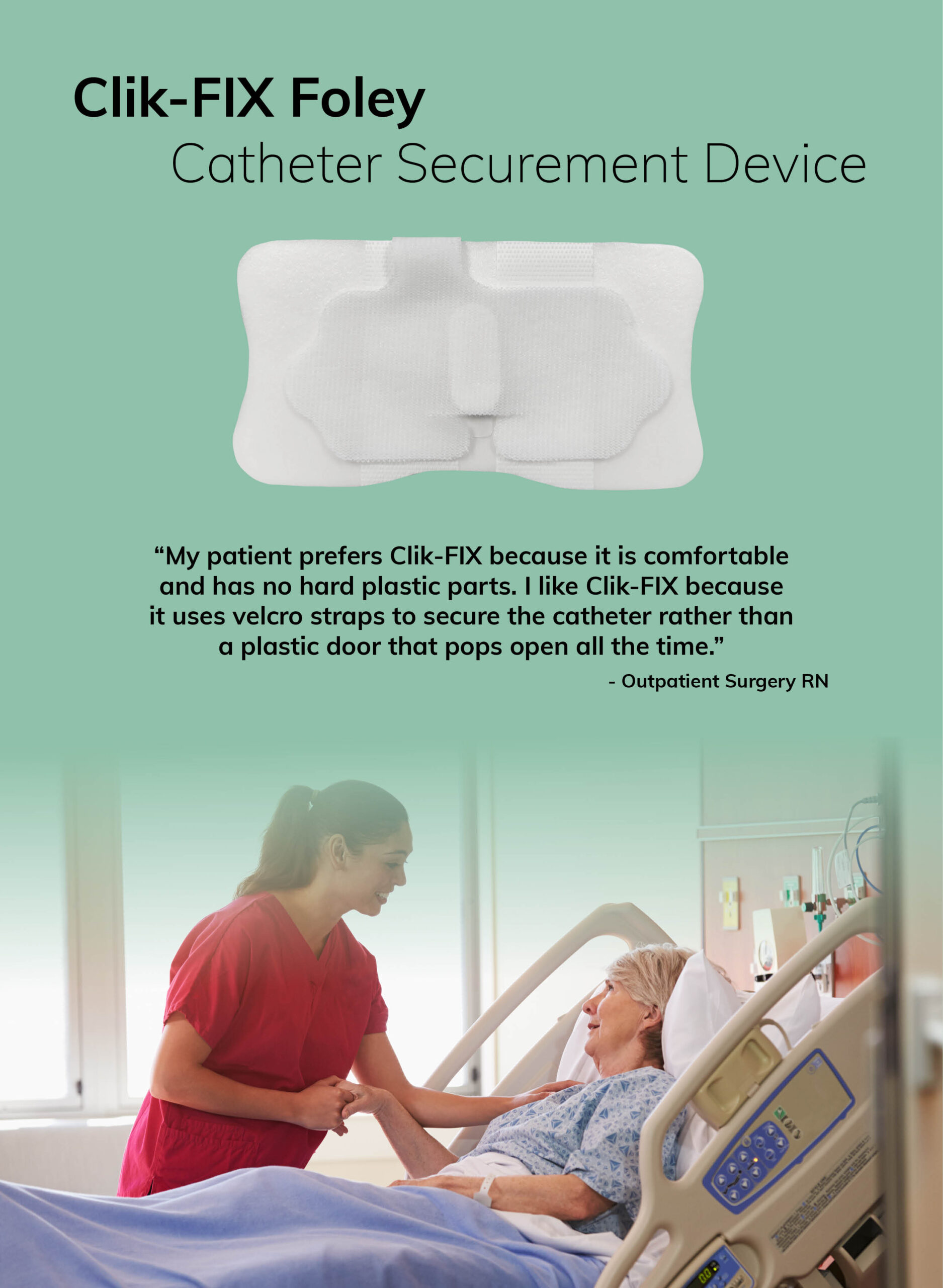 Six Reasons to Switch
Soft foam base: cushions the catheter wings and protects the skin.
Flexible materials: no hard plastic parts, only flexible materials to accommodate movement and catheter varieties.
Hook-and-loop securement strap: secures over the catheter and can be repositioned and readjusted if needed.
Wye strap: secures at the Wye junction to hold catheter tightly in place.
Skin-friendly adhesive: gentle on skin and easy to remove, yet secure.
Center split release liner: makes application easy. 
Cushioned foam base pad to help protect skin from pressure injuries
Strong, yet much friendlier to remove than other devices
No hard plastic, only a soft, foam cushion to reduce risk pressure points
Gentle and skin-friendly adhesive
Engineered to be as low-profile as possible to lessen the likelihood of catching on something
Bonded "one-piece" design strongly secures without a hard plastic locking mechanism
Wye strap helps prevent movement, reducing the risk of urethral erosion, pistoning, and accidental dislodgement
Hook-and-loop securement strap with adhesive grip holds majority of foleys (silicone, latex, dual, and triple lumen).
Reduces complication risk, less work for the clinician, better patient outcomes
Easy to implement into existing foley stabilization protocols
Easy to place, use, and remove
US PATENT 10 729 888B2
Starboard Medical™ and Clik-FIX™ are trademarks of Starboard Medical Inc, Irvine, CA.